Volunteer Meeting - June 22
Thank you to everyone who attended - so glad to have your support!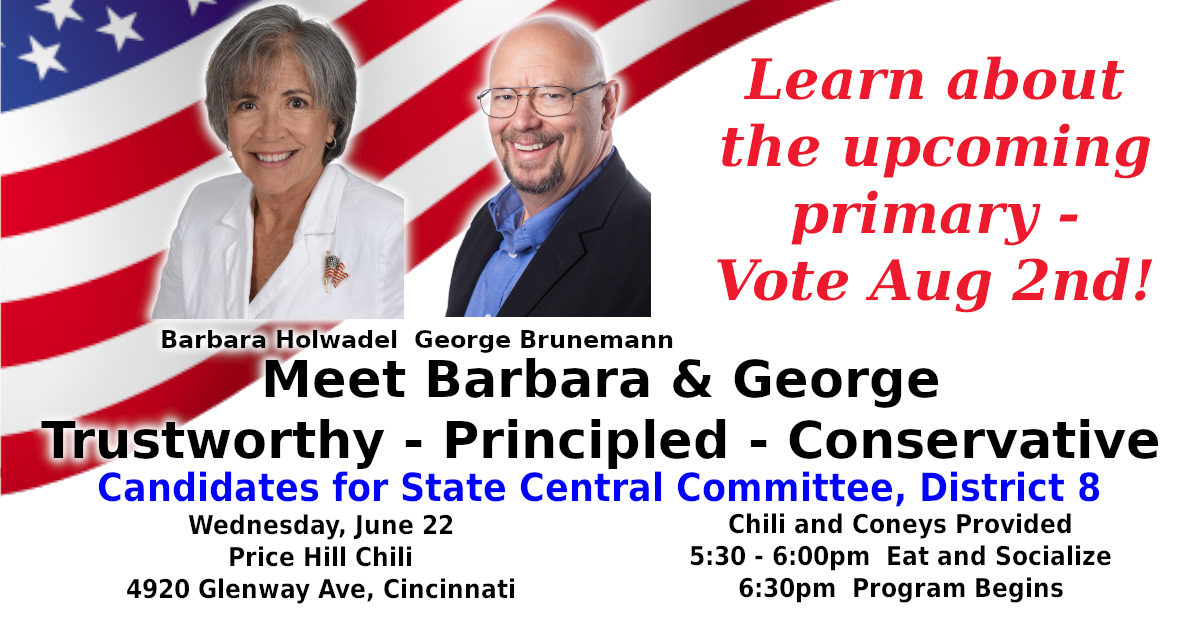 Barbara Holwadel and George Brunemann are running in the August 2nd Primary for the State Central Committee and we are looking for help with our campaign.
We invite you to our first campaign event to share some chili and learn about what State Central Committee is and why it is so important. Barbara and George will be talking specifics about the race and how you can help have a voice in the Ohio Republican Party! We will provide the coneys and chili! We will also give advice and material for working your precinct for this August 2nd primary.
Join us this Wednesday, June 22 at Price Hill Chili
5:30pm - 6:30pm : Eat and Socialize
6:30pm : Program begins
Please RSVP to George@RestoreLiberty.US
Feel free to share with family and friends. We hope to see you there!
Thank You,
Barbara Holwadel and George Brunemann